Material Development on the Asiga Platform
With Asiga's Open Material System, a wide variety of UV resins can be used.
The Asiga 3D Printers read material defaults from a .INI file via the Composer software.
The .INI file correlates exposure of light to thickness of material formed.
This is achieved by building a working curve.
Click Here for more information on Working Curves
With the information gathered in the working curve, an array is built.
The Asiga Composer software reads this array, and builds the specific material
using the correlation between light intensity and exposure time to create
dimensionally accurate layers.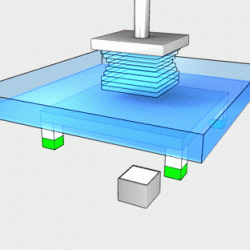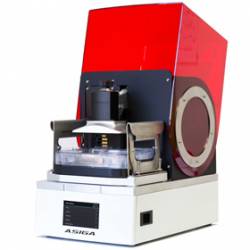 NOTE: The .INI Material files include more data than a working curve. Other material properties, such as support structure defaults, are included in the file and are recommended for each material you are developing. Furthermore, please not .INI files require proper syntax when programming and will not function correctly if incorrect syntax is present.
PROTO PRODUCTS OFFERS TECHNICAL SUPPORT TO GUIDE YOUR TEAM THROUGH MATERIAL DEVELOPMENT AT EVERY STEP.
USE THE FORM TO THE RIGHT OF THIS COLUMN TO LEARN MORE.